Sharing your medical report with your healthcare provider is a great way for you to take an active role in managing your health! Here is a short video of How to: Send your blood pressure report to your doctor!
You can also find step by step instructions below:
Log in to the Hello Heart app and go to the "Medical Info" tab (second from the right at the bottom bar)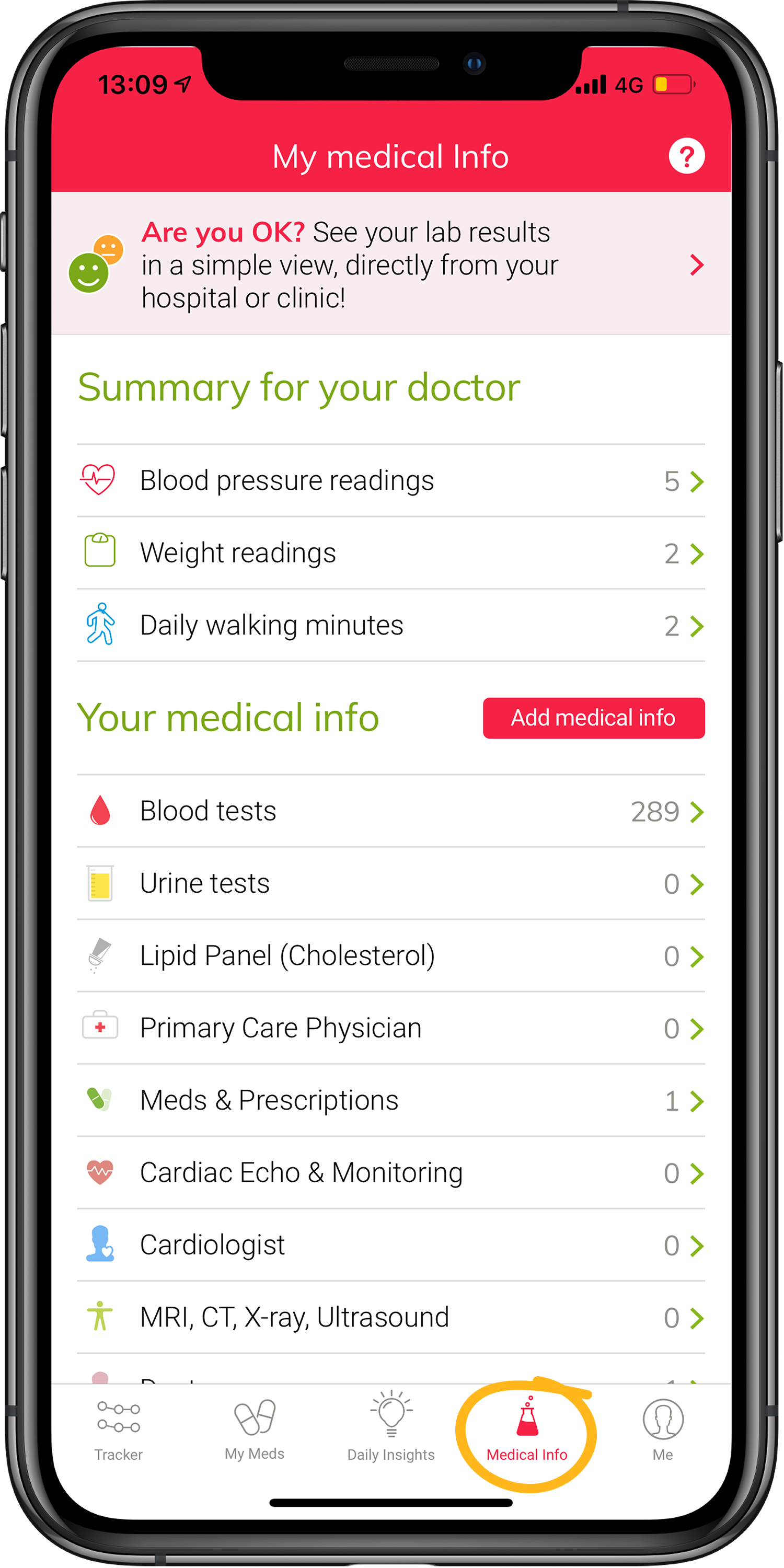 Tap on the medical report you would like to send under "Summary for your doctor." (You can send blood pressure reports, weight readings, and your daily walking minutes)
Select the month you'd like to view.

Currently, "month" is the only view available
If you would like to share more than one month of readings, you can only do so by sharing multiple reports

Tap "Share via email" or "Share via Fax"

If tapping on "Share via email"

Enter your healthcare provider's email address in the "To" section of your email
Tap on the "Send" button at the top right corner of your screen

If you have an iPhone, it'll look like an arrow pointing up in a blue circle
If you have an Android, it'll look like an arrow pointing to the right, or a paper airplane

If tapping on "Share via fax"

Enter your healthcare provider's fax number
Tap on "Share this document via fax"

When choosing to share your report via fax, your document will include your full name and date of birth so that your doctor is able to easily who the document belongs to.
That's it! Your medical report has now been shared with your healthcare provider. Please be careful with whom you share your data; this information is only accessible to you.
I'm having trouble sharing my report
If you receive error code "email not configured" click here.