If you need to connect your Virgin Pulse account to Apple Health, please begin by connecting your Hello Heart account to Apple Health by following the instructions below:
Open the Hello Heart app and log in (Forgot your password?)
Go to the "Me" tab


Under the "Become a perfect user" section, find the task "Sync with Apple Health" and click the green Sync button

Click "Turn All Categories On"

Click "Allow" in the top right corner of the app

Go to the Settings app in your phone to make sure all categories are on: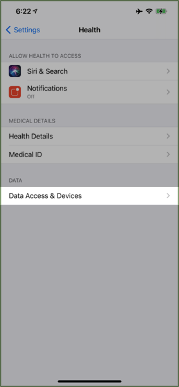 .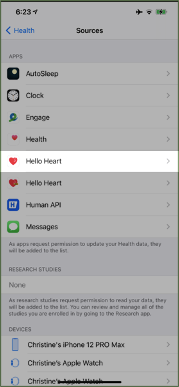 .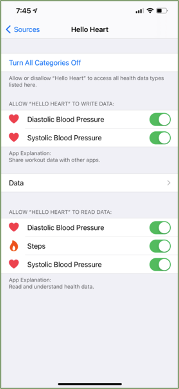 To connect your Virgin Pulse account to Apple Health, please follow the instructions below:
Open the Virgin Pulse app
Tap on Profile (lower right corner)
Tap on Devices & Apps
Locate Apple Health, tap on it and connect it to your Virgin Pulse profile