You can find your Caremark ID on your Aetna Medical Plan Insurance Card, right above your name. The ID starts with a letter.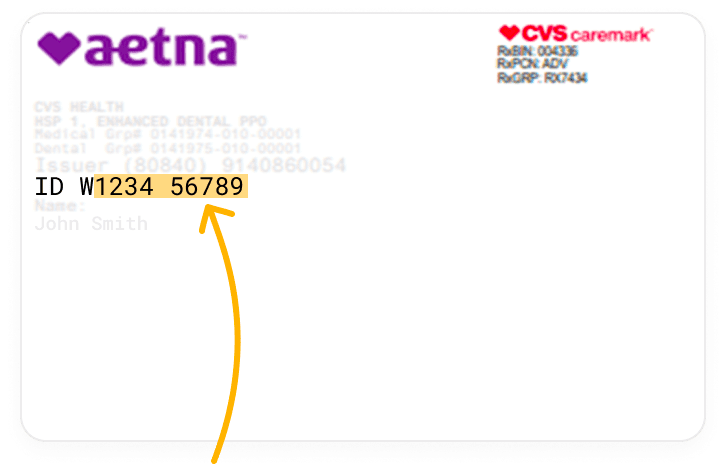 If you need help locating your CVS Caremark ID or never received a CVS Caremark ID card, you can contact CVS Caremark directly at (866) 284-9226.
You may be asked for your CVS Caremark ID during registration if the information you provided does not exactly match the information on your insurance card. Be sure to enter your name exactly as it appears on your insurance card. A few common issues to keep in your information are:
Hyphenated last name (Smith-Johnson)

Name suffix (Sr/Jr/III)

Using middle name as first name

Name abbreviation (Jimmy vs James)

Name change (married name, legal name change)

Address change (The zipcode you are entering must match the zipcode on file with your insurance)
If you're still having trouble enrolling even after receiving your Caremark ID, don't worry - we're here to help! You can refer to this helpful article for more assistance with the registration process.